Yip Yap Friends!
Do you remember me? It's Karli! I know I have been neglecting my blogging lately. Whew! Things have just been a whirlwind around here.
My wedding is only 6 weeks from today! EEEEEEEKKKKK!! I am so excited but the tiny details of our big day is really starting to make my tummy flutter.
Today I received my gorgeous wedding gown, bridesmaid dresses and the groomsmens bow ties. They were specially designed by Cheryl Keninger at
Down Under Dog Designs
and I couldn't be more pleased with them.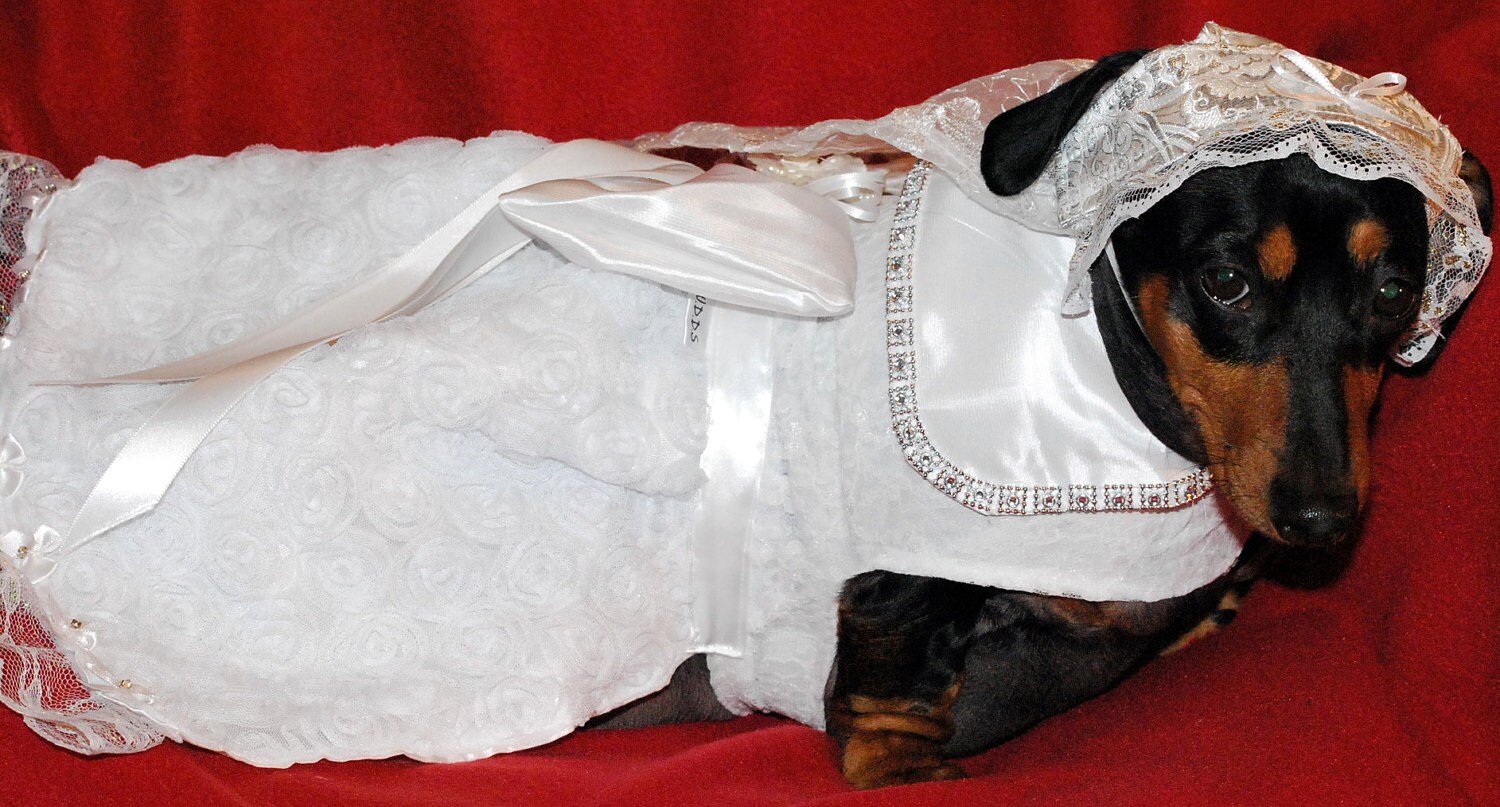 On Friday I am going to Chantilly, Virginia with mom, hoo-sister Penelope, Maddie Mathews and Angela Mathews. We will be attending the
Super Pet Expo
! If you are planning on attending be sure to use the coupon code "BELLA" to get discounted tickets. We are going to have a pawesome time and also be finalizing all of the wedding details. Maddie has so many good ideas and she is going to be my Maid of Honor!
As if the wedding wasn't enough to have to plan for...mom and dad also told us that we will be moving this summer. Dad is a Marine and we have to move one final time before he can retire. Mom and all of us doxies will be spending most of our summer in Michigan at
Long Dog Retreat
but when summer is over we are going to be moving to Jacksonville, North Carolina. Mom and dad have lived there before and they own a house there so we already have a place to go.
I am sad to leave all my furfwends in Chesapeake, Virginia but I am super excited about making new friends in North Carolina. Mom said that we will live very close to the beach so that sounds fun.
I hope if any of you ever travel near Camp Lejeune, NC you will come to visit me.
Oh dear! I have to go workout now. Trying to lose a few more ounces before the big day.
Kisses to all!
Karli